Wine Clubs Make Great Holiday Gifts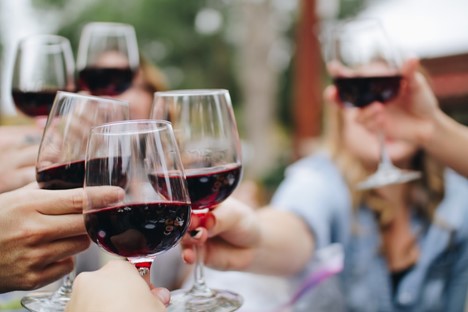 Struggling to choose the perfect holiday gifts for your friends and loved ones? Gift exchanges are great fun for everyone involved, but sometimes choosing the right gift can be a challenge. From balancing your budget to picking out a gift you can be sure your recipient will love, there is no shortage of anxiety that can come with the gift buying process. Holiday shopping does not need to be hard! For anyone with a wine lover on their holiday gift list, a wine club gift makes for an ideal present.
What are Wine Clubs?
There are all types of clubs, but did you know there are special clubs for wine lovers? Wine clubs were designed by wineries and liquor providers to engage wine enthusiasts through a delightful, scheduled wine delivery service. Most wine clubs function through monthly or quarterly deliveries, sending a special wine delivery to their clients at set intervals. There are many different types of wine clubs out there, and different clubs will offer their own selections of wines. A common approach used by these providers is to create a theme with each set. Wine clubs continue to grow in popularity, and for good reason! With a variety of hand-selected wine packages and the convenience of having them delivered to your doorstep, it is no wonder wine club gift subscriptions are considered the ideal holiday present.
The Wine Club Experience
One of the best parts of a wine club is the excitement. When you gift someone a wine club gift box or subscription, you are gifting them an experience. And delicious wine, of course. Picture this…as the delivery day draws closer, the expectant wine lover begins to wonder what wines will be brought to their doorstep this time. Will it be a mix of bold, deep reds? Their favorite crisp whites? A fruity rosé? Maybe a mixed box with a little taste of everything? Many wine clubs specially craft each delivery to establish a theme that makes the entire gift a unified – and tasty – experience. Wine clubs really are the perfect way to experience the best wines the world has to offer.
And who doesn't like to belong to something unique and maybe a little exclusive? Being a member of a wine club can even add a little class to your social status, and who wouldn't want to receive a gift that can do all of that? Wine club gifts really are a great choice.
What Makes a Wine Club Gift Special?
What sets wine clubs apart from, say, going to the local liquor store and picking up a crate of wine? While you certainly can handpick your wine gift, it doesn't come with the experience of joining a wine club. Wine clubs make an ideal gift for the wine connoisseurs in your life. After all, who doesn't love receiving wine as a holiday gift? One of the great things about wine clubs is that you don't have to stress over choosing the specific wine. With a wine club gift, your recipient will get to enjoy a variety of wines delivered right to their doorstep each month!
The Perfect Wine Club Gift
Ready to start shopping? Choosing a wine club gift simplifies your holiday shopping and is a surefire way to win the hearts of your recipients. If you are buying for a loved one whose palate you are familiar with, it can be easy to choose a wine club gift option you know they will love. On the other hand, you can also mix it up and choose something new. Trying new wines and experiencing different blends is part of the wine club fun!
Choose a selection of wine club gifts that are tailored to excite and invigorate wine night and provide club members with unique wines from all over the world. Your recipient can experience the highest quality wines from the sunny hills of California to the elegant terraces of Italy. Even if you aren't a wine expert, you can be sure to find the perfect gift when you shop online at a store with online sommelier service. And if you gift a wine club gift, then you've actually found the gift that will keep on giving—and that's the dream!