Looking for a Family Resort? Things to Consider Before Your Vacation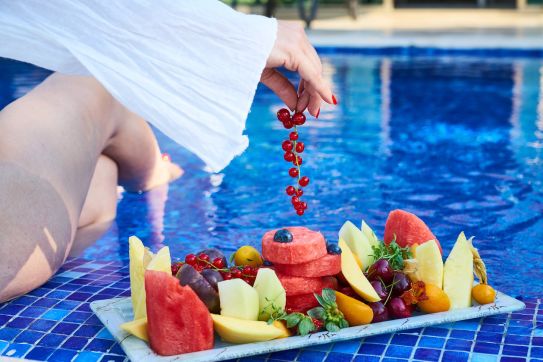 A family resort vacation can be loads of fun – provided the available facilities and your planning for the trip are perfect. Even if your holiday idea is a bit spur-on-the-moment, you can find the resorts and check the facilities online. A bit of advance planning is important to have a great holiday.
Here are the things to consider before your family resort vacation.
Location
The location of the resort must be such that it is convenient for you and your family. It must also be as per your desire. For instance, if you are looking for family resorts in Dallas then you can perform a simple online search to find a list of places in the city. Also, ask for referrals from the people you know about great family resorts in your desired location.
When it comes to choosing a resort for family vacations, it is best to look for places that are not located in secluded areas. The resort itself must be famous as a family-friendly holiday spot.
Safety
Check the resorts' websites for safety protocols in place. Are accommodation areas well-lit? Is the resort itself well-lit at night?
Are the rides, game sites, and activity centers designed properly? Is the parking area near the resort or far away?
How hygienic is the place? Safety has to include health-related checks as well. Is the resort clean at all times? Is the pool at the resort maintained well?
If you don't find such information on the resorts' websites then try to check their social media pages. Remarks by previous guests at the resort may give you an idea about the safety parameters at the place. You can also check online reviews.
Accommodation
Family resorts often offer different kinds of accommodation options to cater to the requirements of all their guests.
Look for resorts that offer one-room and two-rooms lodging options. If you are holidaying with your young kids then you can also choose cabins with a large room and two large beds.
If you are choosing a camping resort then you may have accommodation options such as RVs, tents, rustic cabins, bunkhouse rooms, etc.
Check each type of available rooms before you select one. Read about the amenities available in each type of room and make a note of the ones that fit your bill.
Activities
Before you reserve your room, it is important to check the facilities available at the resort. The whole idea of a resort vacation with your family is to be able to enjoy different activities together.
Is there a swimming pool? Is it clean and safe for kids?
Are there fun games available for kids and adults to enjoy? Families can play games of cornhole, laser tags, and paintball. Adventure rides and games are really good options at the resort. Dance parties and kid-friendly clubs can be other attractions at the resort.
Camping resorts may also have nature trails, fishing, mazes, scavenger hunts, and themed events.
Are there good activities to do in the vicinity of the resort? If you are planning a long weekend trip to the resort or going there for 4-5 days during your summer holiday then it is a good idea to check for activities in the vicinity of the resort.
Cultural and sporting events near the resort can help you spend a good chunk of a day from your vacation. Museums and theme parks can also help you bring a little more charm to your family holiday. If you don't find such information on the resorts' websites then feel free to call them with your inquiry.
Facilities
Check for facilities such as parking, first-aid, and restaurants at the resort.
How many restaurants are there at the resort? Are snacks easily available? If not then you may need to carry ample snacks when holidaying with your kids.
Is there a convenience store at the resort premises? If not then ensure that you pack right.
Rates
Once you have identified 1-2 resorts that you like so far; check the rates per day. Choose one that best suits your budget. Consider the available facilities and amenities when comparing the rates for different resorts.
Select the resort and reserve your room without delay.