How to Choose a Wine Delivery Service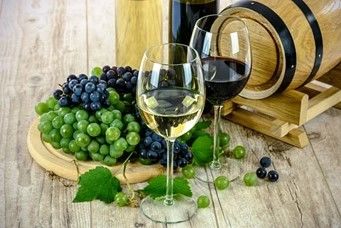 Christmas is a good time for a bottle of wine, so are New Year's Eve and Valentine's Day. Maybe it's just a Friday night or any night that ends in Y. Wine is enjoyed by millions every day. It is a good way to unwind and relax, or good to have when getting together with friends and family. In the current COVID-19 pandemic world, it is not as easy; many people do not want to go to a store and purchase their bottle of cabernet or Chablis, so why not have it delivered to you? When looking for a company to bring you your bottle of wine through a wine delivery service, what do you look for?
Selection
Selection is one of the biggest reasons to choose a wine delivery company. There are many options when it comes to looking at selection. Brick and Mortar stores may have their own delivery service. If so, what is their selection of wines like? Is it just a few bottles on the shelf or do they have a large selection of different vintages and styles? Like most things nowadays, you can shop for your favorite bottle online. There are many online selections, there are some stores that specialize in wines, and there are some that would have a selection superior to general liquor stores.
On-site (or virtual) specialists
There is nothing more frustrating than walking into a store with questions about a product and having no one be able to answer any questions. Buying wine is no different; with the large variety, there are many questions to help choose the perfect bottle for the occasion. When looking at a wine delivery company, see if they are able to answer any questions. This could be through a chat bot, blog, or a frequently asked question section on the webpage. Does the page have information about the different vintages and vineyards where the wine comes from? Are there reviews on their website about the products from other consumers? (It should be noted that wine is a personal taste and that the reviews should just be used as one tool when looking for your wine or wine delivery company).
Variety is the spice of life
When looking for a wine delivery company, learn what alternate options are offered outside of buying your favorite bottle. For example, do they have a wine of the month club where a new bottle is delivered every month? This gives the consumer a chance to try new wines and see if they could find their new favorite or find an additional wine for an occasion. Some stores with a wine delivery service also have a blind taste package. This concept has become very popular in the COVID-19 era when people are not able to go into stores and test the wines. The wine delivery company will deliver packages that are hidden, and the receiver of the wine is not to remove the cover until the tasting has been completed.
Cost is another factor in deciding what wine delivery company to use. There are a variety of ways that companies will charge for delivering your bottle of wine. These include delivery costs, depending on the distance, a flat fee, and some will include free delivery. When researching a wine delivery company, ensure that this is included in the decision. When looking at a wine delivery company, the cost of the subscription style programs is crucial. Do they offer multiple styles of programs at a variety of costs to ensure that it meets your criteria? For example, do they have single bottle delivery and wine of the month clubs, and do they have case options with exotic wines as well as local vineyards and various costs?
Another factor is time.
There are two concepts of time used. The first concept is the time of the actual delivery. If you are ordering through an internet service or store, what is the time from placing an order to the time that a consumer receives it. This could be monthly on a subscription base, a few days for an internet order, and some will even offer same-day service for when unexpected guests arrive for dinner. The other concept of time is when purchasing subscription based or taste testing programs; how often is the product received? This is normally monthly, quarterly, or bi-yearly. When looking for a wine delivery service, ensure that the service has the program that is suited to your needs.
Choosing the right wine delivery service is not to be taken lightly and should be done with care.