Better Tequila for a Better Party Environment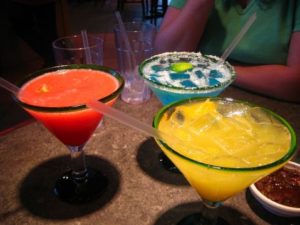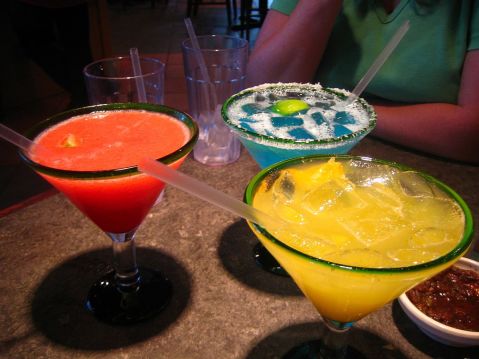 Whether you're hosting a casual get-together for an intimate gathering of friends or a large-scale function with a long guest list, creating a good party environment is key to having a great time. You want your friends to go home at the end of the night with smiles on their faces, looking forward to the next time you bring them all together. Of course, that means you need the perfect mixed drinks: tequila mixed drinks! Here are a few things to consider before you go out to buy the best tequila, pick your playlist, plan your menu, and chose the other elements to create the perfect party vibe.
Setting the Tone for a Memorable Party
Even if your get-together is a fairly casual one, don't just throw a flat of beer on your kitchen table and call it a party. You can do better than that! Put a little thought into the elements that set the tone for a good party environment: the setting, the music, the food—and don't forget to buy tequila for the tequila mixed drinks.
Your home is always a good setting for a party, but consider moving it into the backyard for a great summer vibe in the warmer weather months. If you're having it indoors, make sure that the house is clean, there is plenty of seating, and that you have space for people to move about and socialize. Music is a great tool to control the vibe of your party. Choose a genre that you and your friends love, turn up the volume for dancing, but keep it a little lower to encourage conversations. Then, choose snacks and cocktails that go well together, and show that you put a little thought into things. Drink choice can especially set the tone for your party. Guests always remember the drinks, so whether you go with a beer selection, buy tequila for the tequila mixed drinks, or go with something in between, choose thoughtfully to create the environment you want.
What Cocktail Choice Says about Your Party
Your drink choice will define your party more than anything else. Serving wine creates a quieter environment that encourages more in-depth conversation. Beer creates a more casual vibe and is great for backyard barbecues. Having a table of various hard liquors and two-liter bottles of soda? Well that just says that you didn't put much thought into it at all! If mixed drinks are what you want, try serving pre-made cocktails instead of offering a generic mixing station. Choose something unique and tasty. An interesting cocktail will get the conversation going and will show your guests that you put some thought into what they want. If you're looking for something really unique, buy tequila for some tequila mixed drinks.
Use Tequila in Unexpected Ways for a Unique and Fun Environment
Tequila is so much more versatile than most people give it credit for. Sure, you can use it in margaritas and other blended summer drinks, but there is so much more you can do with it. Buy tequila even for fall and winter occasions, and try making some tequila mixed drinks that use berries, herbs, and other more subtle, sophisticated flavors. Your guests will love the change from the typical rum and coke you get at most house parties, and they will be pleasantly surprised by the fun and unique ways you've used tequila.
Tequila 101
Before you go out and buy tequila for your tequila mixed drinks, make sure you do a little research to determine the best type of tequila for your cocktail menu. Do you want the sharp bite of a silver or gold grade tequila? Or the smooth, luxurious flavor of an Anejo or extra Anejo? The possibilities are endless, and all are worth exploring. Try buying tequila in a few different grades and flavors so you can offer your guests some options and see what they like best.
Before you set up the mixing station at your party with red plastic cups, bottles of cola, and rum and vodka, buy tequila so you can treat your guests to some tequila mixed drinks for an experience that is more thoughtful and sophisticated, but still fun, adventurous, and completely unforgettable. Tequila cocktails make for an amazing party environment—and fun that lasts all night long.